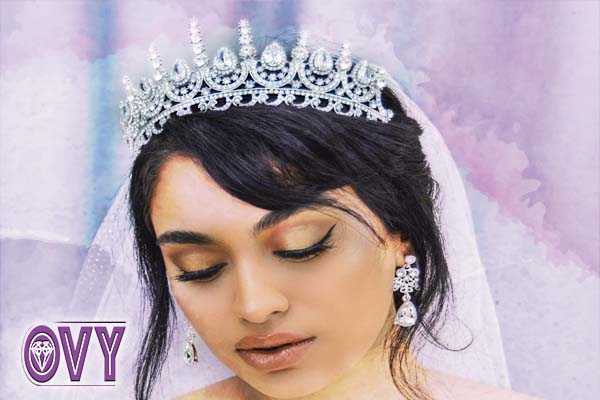 A crown sits on top of your head, with gems and crystals around the entire headpiece. This option gives your wedding look a royal and stately feel, and is great for a black or white tie wedding.
Crowns are often the great dividers of brides. Many assume that they won't wear one, but then end up wearing a beaming, stately crown, and others end up peeling off the tiny diadem that they thought would suit them because it simply felt too twee. Any fear in taking the tiara plunge seems to stem from the idea that tiaras are too traditional, too 'bridey' and cliched.
we're here to tell you that bridal tiaras are making a major comeback. And with styles ranging from opulent and regal to pared-back and minimal, there's a wedding tiara out there for every bride-to-be.
Pearls Styles: Crystal & Pearl leaves Tiara
A beautiful vintage inspired crystal and pearl bridal headpiece. Featuring a vintage leaves design with encrusted round, oval crystals. All on a radiant silver-plated detailed band. Perfect for your vintage, classic or modern style wedding.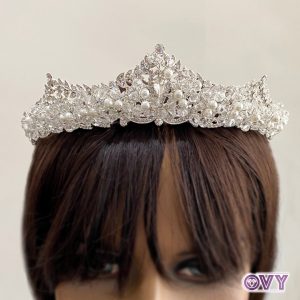 This piece features a captivating stylized warp pattern that's encrusted with hundreds of brilliant zircona, giving the most spectacular diamond-like shine. This dainty yet super sparkly tiara looks stunning with hair up.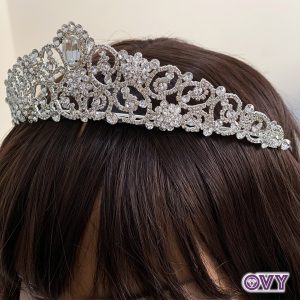 This beautiful headband is a lovely finishing touch for the boho chic bride. This design is flexible and features multiple crystal beads and CZ arranged in leaf shape. A single loop is stationed at the end of this band to secure this headpiece into the hair.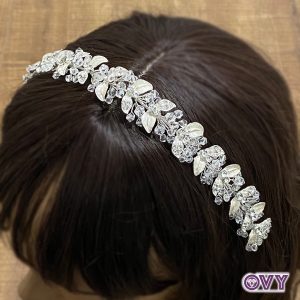 This is a wedding headband embedded with different shapes of CZ diamonds, to provide you with an ethereal aura on your big day. Add a nice touch of elegance to your wedding day ensemble with this enthralling bridal headpiece.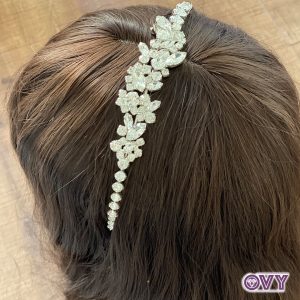 Beautiful higher style crown, very light with extra Cubic Zirconia stones wound round the edges. Elegantly composed of lots of CZ diamonds, the tiara combines old-world royalty with modern-day sophistication.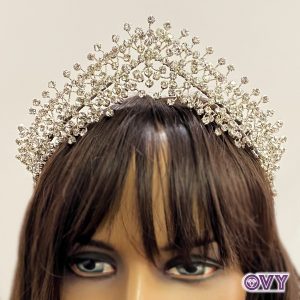 Finally, the tiara and dress must not compete, so you have to decide which is going to take a step back out of the limelight – if you have a loud tiara and a loud dress then you lose the bride.