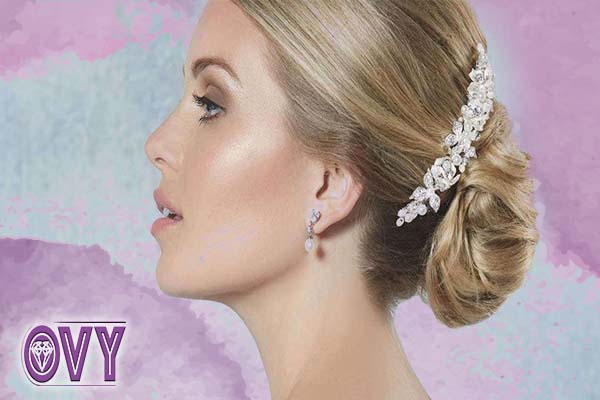 First of all, congratulations! You've gone past the dating stage and you're ready for a whole new life with your S.O.
When it comes to wedding accessories, some brides have it all figured out. Some others, however, don't quite have it on their sleeves. The wide variety of wedding accessories available can be overwhelming, but you shouldn't decide to just skip them altogether
Don't worry. We've got you. We've put together the top secrets of fashion stylists and happy brides for selecting the right pieces for your dress.
Why do I need bridal accessories?
Bridal accessories add a touch of elegance that can enhance even the simplest wedding dress, and can connect your wedding outfit with your overall wedding theme. Just think of how a Pearl headpiece can complement a 1920s flapper look, or how a sparkly tiara perfectly suits a princess-inspired wedding gown.
Which bridal accessories should I wear?
Bridal Earrings
Strapless wedding dress:
If wearing elaborate necklaces for your strapless wedding dress, balance it out by choosing understated designs for your earrings, such as a pair of diamond studs.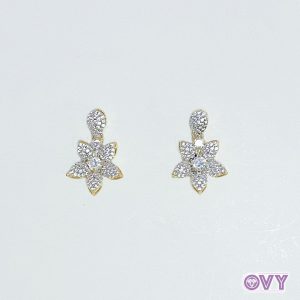 Halter wedding dress:
Since you're most likely skipping the necklace, you can play around with your earrings that offer a sparkle, such as dangling diamond earrings.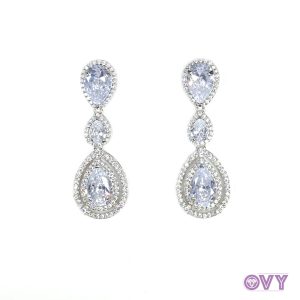 Sweetheart wedding dress:
This neckline gives you a ton of options for the earrings. If skipping the necklace, focus on a pair of elegant chandelier earrings. Alternatively, you can wear clear crystal for a sleek look or a hint of color for some drama.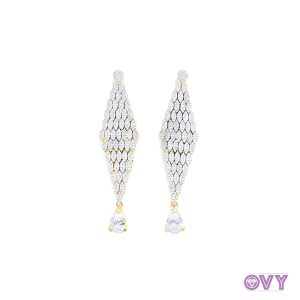 Straight wedding dress:
You can either wear a simple or an elaborate piece. Just make sure it complements your necklace.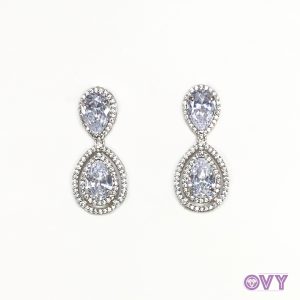 V-neck wedding dress:
A low-V neck features sensual sophistication. Glam it up by wearing statement earrings with a longer drop, chain thread earrings, or a long pearl drop. Meanwhile, a regular V-neckline pairs nicely with short, dangly earrings.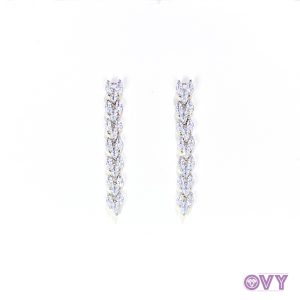 Bridal Hair Accessories
Still on the head area, we're now moving on to headpieces. There are a few types of bridal headpieces and we're going to review a few that are the most popular.
Double Row Headband :

As it looks more like a classic headband, this tiara can be used for many styles of dress, from classic to heavily embellished gowns.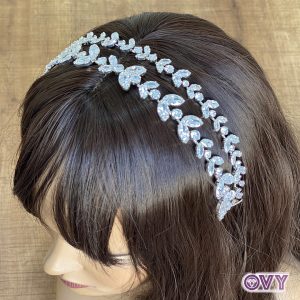 Regal tiara:
The most formal of all tiaras, the regal is used mainly on royal weddings.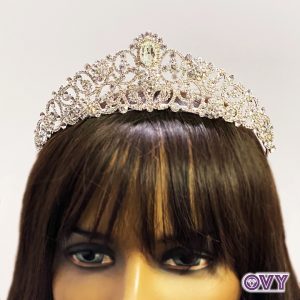 Hair Vines:
Compliment your bridal look with a wedding hair piece such as a gorgeous pearl hair vine
Bracelets
It's time to breathe. We've come to the easier part. Because your neckline isn't much of a concern here, it's easier to pick a separate sparkler for your wrist. Just a rule of thumb to live by: strive for a balanced look. For example, a set of intricate bangles will work nicely with an understated dress while multiple strands of pearls will complete a vintage-style wedding gown. If you're choosing simpler pieces for your neck and ears, a Multi-Fancy Shape CZ Bracelet will make your look stand out.