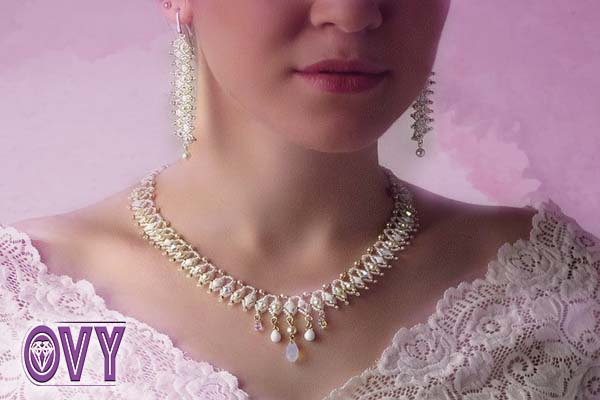 You have found the perfect wedding dress, now it is time that you pick the right accessories to go with it.
But between jewelry, Hair accessories, veils and other pieces, there can be a dizzying amount of choices to make, and you definitely don't want to go overboard. So before you buy anything, read our top style rules for accessorizing your wedding dress.
Wedding Headpieces
This can be a tiara or a crown, a hair vine, hair pins, or an ornate comb. Choose something that will reflect your style. If you are uncomfortable with a certain headpiece or you think it does not suit you, then do not force yourself to wear it. More importantly, make sure that it will go well with your dress.
Bridal Earrings
Earrings have a special place in our hearts. From Pearl Earrings and Big Earrings to modish statement baubles, every piece making it to our bridal jewelry chest is chosen with utmost love and thoughtfulness.
Contemporary Cuff and Bracelets
As versatility continues to make an upward trend, for 2021, contemporary cuffs and bridal bracelets are most definitely in for the season.
A luxurious statement of personal style, bracelets with fine detailing are here to stay as bridal accessories. You can try our Round & Cushion Shape Link Bracelet or Gold Plated Flower Lariat Bracelet
Finally, Less is more – Do not go overboard with the wedding accessories. Keep it simple. It is best to stick with a few important pieces than having an accessory on every part of you.