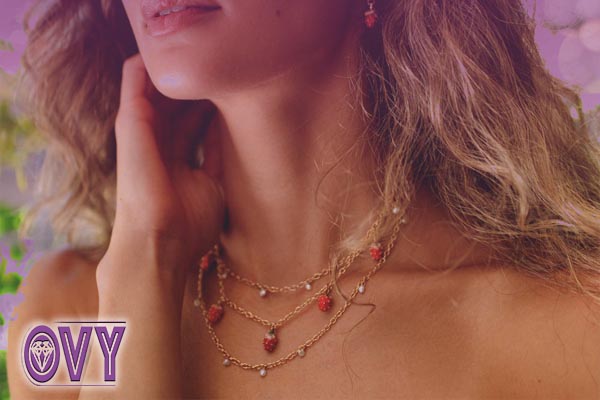 Choosing a necklace to compliment your outfit seems like an easy thing to do. Until you actually do it and find out there's more to it than just picking the first thing you fancy. Of course, once you realize that, it's easy to become overwhelmed, afraid of making the wrong choice. That's why we decided to create this guide which focuses on the top of your outfit.
Just follow some of these basic rules to make the best out of your outfit and jewelry. You can thank us later!
Turtlenecks or High Crew
Turtlenecks are tricky necklines when it comes to pairing jewelry. When winters are in, you need to be warm without compromising on the style quotient. Try pairing Double Y Strand Necklace with the outfit. Opera length necklaces with heavy work also go best with turtlenecks. You can also pick a pair of long earrings to add a little sparkle.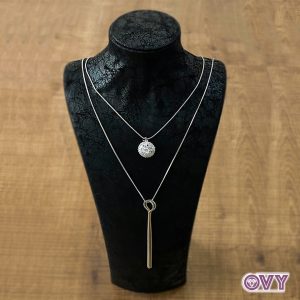 Halter-Necks or One-Shoulder
This style usually goes best without any necklace. Try pairing it up with beautiful drop earrings. If needed you can go with a choker necklace to enhance your neck area.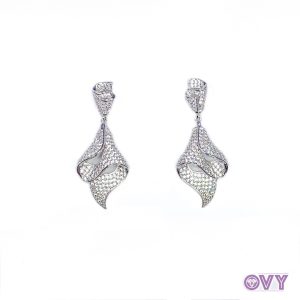 V-necks
Pair a V-neck with a V-neck necklace. Just make sure that the chain mimics the cut of the top. A sleek chain with Pendant goes perfectly with V-necks.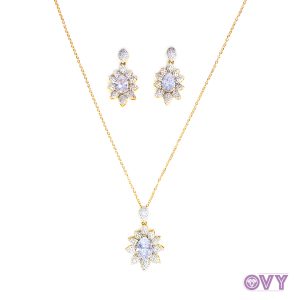 Scoop neckline
Long Necklaces compliment scoop neckline amazingly. You just need to make sure that the length of the necklace does not hit below your bust line. Most trending is the ones in silver you may try Cubic Zirconia Tennis Necklace Set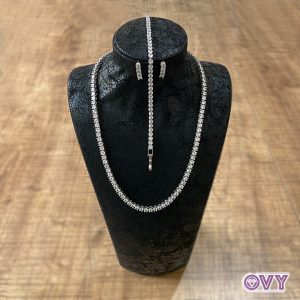 Square Neckline
Necklaces with round pendants look best with a square neck outfit. It gives it a sophisticated and elegant look. Shorter necklaces that fall right on your collar bone also look pretty with these necklines.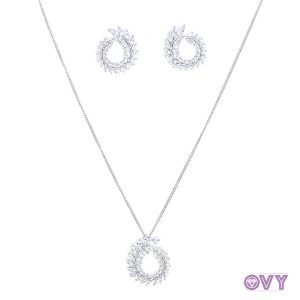 Sweetheart Neckline
Sweetheart neckline outfits are one of the most flattering dresses a woman can have. Try pearl pendant set or pendants that end right above your neckline. Make sure that it does not overlap the neckline of your dress.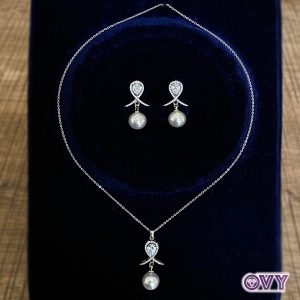 We are sure that these simple jewelry guidelines on necklaces might make your day easier in picking the right necklace for your outfit.
Check out our entire collection of Necklaces online at OVY Store. Click at Jewelry Sets to choose the perfect jewelry for your next event.