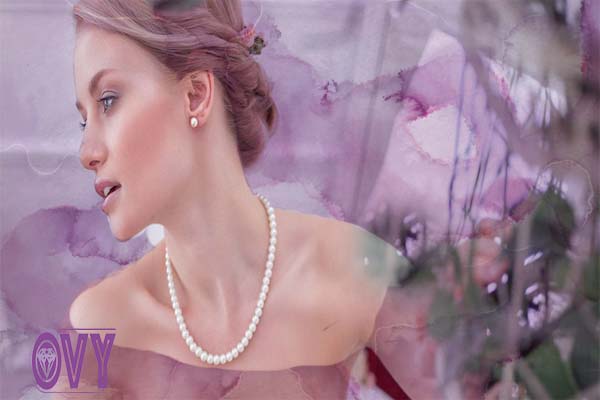 When it comes to style, we're all for breaking the so-called "rules." But that doesn't mean there aren't still tried-and-true tips to help you look your best, including for your wedding day jewelry. So if you need a little guidance when it comes to accessorizing your gown, read on below.
Classic Wedding Jewelry
"There's nothing more classic to me than diamonds or pearls," say experts. A high and tight stud, a diamond tennis bracelet—these are timeless pieces that'll look just as elegant now as they will in 25 years.
Romantic Wedding Jewelry

"Go with something that has a lot of movement or floral hair vine," say experts . An etched metal with a leaf or a vine, complete with stones at the center of the flower buds, will look gorgeous at a garden or vineyard wedding.
Glam Wedding Jewelry

Take a cue from Old Hollywood—sparkle is key, but you don't want to overdo it. Pick one piece of jewelry to focus on, and let the rest be supporting characters.
Boho Wedding Jewelry

Now is the time to mix your metals, and opt for pieces with textured, woven, or braided designs. More organically-shaped gemstones—hello, freshwater pearls!—are great for this aesthetic, too.
To check more option please visit