The accessories put more emphasis on your style, taste, and preferences. They also offer unlimited clothing options, helping you get the most out of every piece you own. Clothes take up more space in the closet and clothing, but accessories are important details that complement each look. A bag, scarf, or headband on its own may not have much of an effect. However, when paired with clothing, accessories help create a reliable outfit. Accessories are just as important as clothing and offer a whole new way of expressing yourself.

Accessories are your best friends. Eye-catching accessories can also create a strong look. You can have a lot of clothes, but let the accessories work wonders!
Types of Accessories:
There are different types of fashion accessories that women can use to coordinate their look.
Jewelry
Handbags
Eyewear
Headwear
In this post, we'll dig deeper into the role of fashion accessories when creating an outfit.
Fashion accessories add a pop of color
let's say your wardrobe is composed of many black ensembles. You can wear brighter jewel-tone pieces or a contrasting color such as red. Also you can try Green CZ Double Earrings
Adding a shade of color will not just help you think of the pieces to wear when you're getting dressed, but it also will brighten your typically dark shade clothes.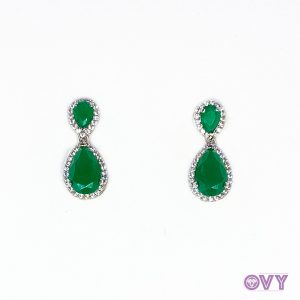 Accessories highlight your personality
Keep in mind that your jewelry and accessory can tell a lot about you whether you wear small pieces or statement ones. Often, the jewelry you wear offers other people you meet a quick summary of your average fashion style and a first impression of your personality.
For instance, somebody wearing bright, bold colors is often perceived as a colorful and bright personality. On the other hand, somebody wearing small pieces is perceived as having a minimalist personality.
Hence, make sure your jewelry matches your real personality. you may check our collection of Minimal Lariat Bracelets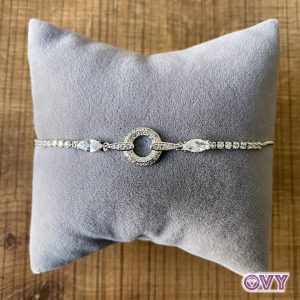 It showcases your specific features
Wearing accessories could draw attention to specific body parts like your hands, face, neck or belly button.
For example, would you like to accentuate your face more than your chest? It will help if you wear smaller necklace pieces and bigger earrings.
What if you like to flatter your chest? Then you can wear the biggest statement necklace and smaller earrings.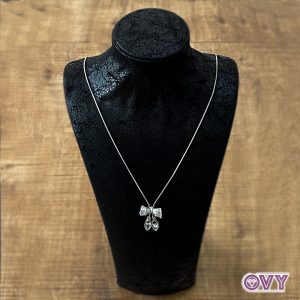 Earrings will always add magic
Take note that your earrings won't let you down, especially when it comes to sizing.
For the most part, all other accessories like bracelets, necklaces, and rings could become too loose or too tight when you lose or gain weight in some areas of your body. Hence, if nothing else, always invest in good quality earrings over most other accessory pieces.
Finally, Whatever accessories you like to wear, you'll feel confident knowing you're dressed in a style of your own.