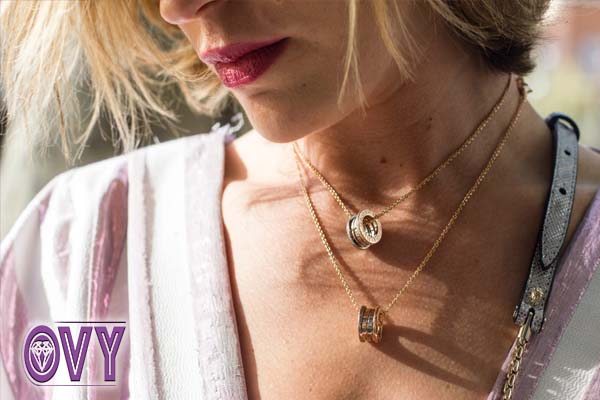 When it comes to accessories, there are so many ways to express your personal style. From shoes and handbags to belts and scarves, you can dress any outfit up or down with your accessories.
Wearing a necklace is a great way to turn a casual outfit into something more put together, as well as enhance your formal wear for a dressier occasion. But do any of you have a problem determining which necklace would be appropriate for your ensemble?
So we have done a little research and come up with the necklace guide, featuring some simple rules that must follow when choosing jewelry for the day. This definitely makes it easier to decide you are making or breaking your outfit when you are short on time.
1- Big statement necklaces should be the focal point of your outfit. They look best with solid-colored clothing and simple necklines: strapless, v-neck, off-the-shoulder, and scoop necks.
2- If you are wearing colorful clothing with bold prints and patterns, wear a monochromatic necklace – black or white beads, simple gold chains, dainty diamonds, etc.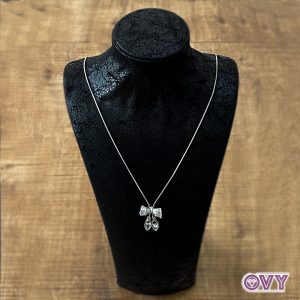 3-Small necklaces look good with any top where the neckline or bodice is the focal point. If a shirt or dress has a fancy necklines, lace paneling, etc. add interest by wearing statement earrings.
4- Collared shirts can be tricky.
For a classy look, choose a necklace that falls right at the collar, button up your top all the way, then place the necklace under the collar.
For a more casual look, choose a necklace that is slightly longer and leave one or 2 buttons undone so the necklace falls right down the center.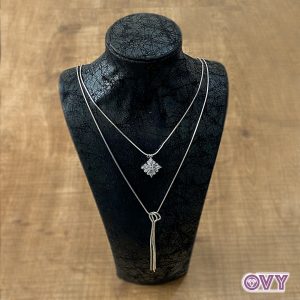 5- If you're wearing a V-Neck, make sure your necklace is only touching your skin. It starts to look weird when the necklace falls on top of your v-neck.
6- Don't over do it by wearing a big necklace with big earrings and lots of rings and dangle bracelets! Pair a statement necklace with small stud earrings, or a simple necklace with a fun ring.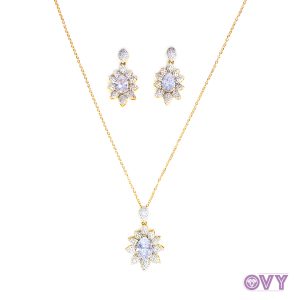 7- A gold or geometric necklace looks great with a blazer or jacket.
8- Neon necklaces look great with chambray or denim.
9- Match your necklace with a bold part of your outfit – a yellow necklace with your yellow purse, a red pair of heels with a fun red necklace, etc.
10- Layering necklaces is a classic way to dress up an outfit, but here are a few layering rules
If layering more than 2 necklaces, layer in odd number multiples.
You can layer contrasting styles and metals: pearls or pavé, geometric shapes, chains with different weights and textures etc.
Choose to layer chains in varying lengths.
If you found this guide helpful, be sure to visit the rest of our website for more great fashion tips and tricks.
OVY is wholesale Turkish jewelry supplier to sell accessories, please check our jewelry collection