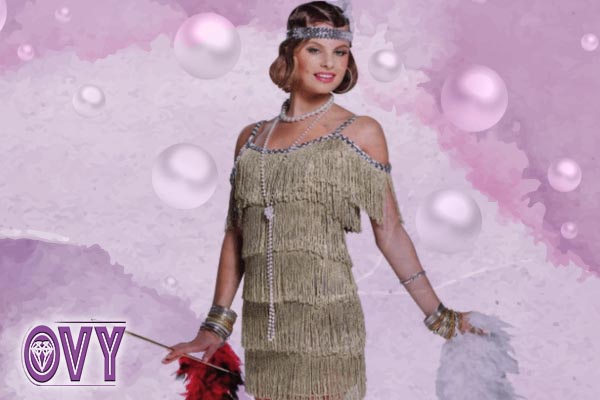 What to wear to prom has been one of the hardest questions for most young women coming-of-age for generations now. You can choose to swim against the current, expressing your unique and individual tastes.
It's a chance to show your peers your true stylish self, all glammed up and sparkling. Unique fashion accessories are one of the best ways to personalize your prom look. Check out some of my favorites for the big night of teenage Dom:
Choosing the Right Accessories for Prom
Your choice of jewelry should mainly depend on the glitters on your dress. If your dress has sparkling embellishments, such as pearls, or other details go for jewelry of the same sheen and color tones. However, if your dress is glitter free, go for any sparks of your choice.
Headpieces and Tiaras
Choose a prom tiara that matches your hairstyle, dress, face and the other accessories. The right prom accessories will make your look elegant, sophisticated and romantic.
A chic tiara that is discrete will look amazing for those with long hair and even those with short cuts. If you don't want to wear a tiara you can alternatively consider a Pearl head band.
Statement Earrings
Ensure that your hairstyle does not compete with your earrings. They should complement each other perfectly. For instance, if your hair is in thick curls, pick earrings that can hold and stand out on their own.
Wear your hair simple with minimal accessories if your earrings are glittery and glamorous. It is worth noting that, you can put a more dramatic hairstyle if your earrings are simple and clean. However, don't overdo the hairstyle otherwise you will distract the look of your dress. You may choose from our collection of Earrings
Prom Jewelry Sets
You can buy a complete jewelry set, an earring, a bracelet and a necklace
CZ jewelry sets are available that match real diamonds, you may try it and feel like princesses
Try to get a CZ statement necklace if you want a more glam and chic look or go for a necklace with pendants for a rather charming style. Make sure to pair the colors, if any, of your prom jewelry to your dress.
Prom Clutches
Go for models in soft silver or gold to match the metallic part of your prom jewelry. Carry a clutch with a strap if you are wearing a bracelet. The clutches are also good for drawing attention to your wristlet.