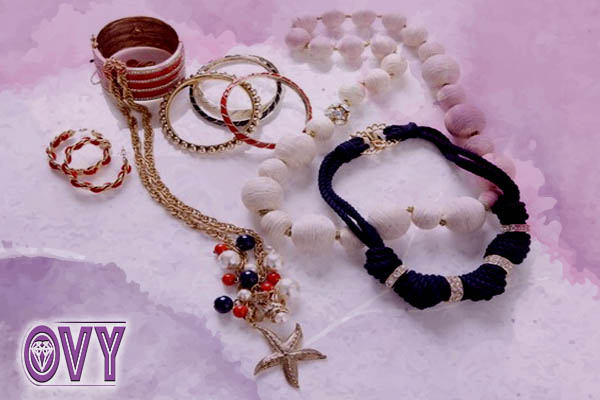 Accessorizing is a way to spice up your outfits by incorporating smaller pieces, like jewelry and shoes, into your look. Fashion accessories are pieces that, although they can serve practical functions, are chosen to complement the rest of an outfit—the finishing touches.
Accessorizing is all about balance, and the right accessories can make even the most basic outfit look glam.
Below, we're sharing accessorizing tips that tap into current trends along with a breakdown of the classic accessories everyone should own.
Earrings
An easy way to switch up the feel of the same outfit is to change your earrings. Wear drop earrings with a blazer and a ponytail at work, and then swap them out for thin, big hoops with your hair down for a trendy, flirty evening look.
Check our earrings collection
Necklaces
Delicate silver chains will draw attention to your lovely collar bones, while Y-necklaces can help elongate your neckline (a great visual trick if you have broad shoulders). For an on-trend look, don chokers with casual button-downs or with aa silk V-neck blouse for a sexy twist to wear on date night.
Bracelets
These wrist accouterments are often an afterthought, but they're actually a stealth way to add some individualism to your outfit. If you prefer understated metals, don a Lariat bracelet (add a charm or two if you like). To infuse a burst of color, opt for a chunky bangle in a cheerful hue. And for evening wrist attire, slide on a tennis bracelet.
Diamonds and pearls accessories
Pearls are always classic, as are diamonds (see: OVY Peal Accessories), and both pair well with most things in your closet. For a trendy look, try out pearl pendant set, or pearl earring with diamonds