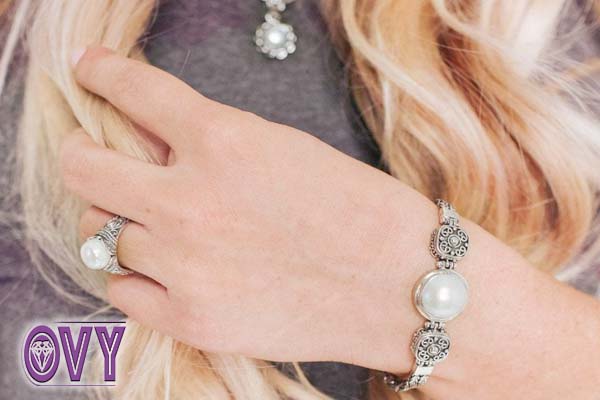 The autumn/winter 2021 shows gave a wave of inspiration, and with so many to trends to tackle, I've picked decided to pick out the best of the best when it comes to the add-ons. And more importantly, they're the accessories you can actually buy now, and wear now through to the new season. Let's take a look at the key accessory trends 2021 and how you could wear them.
Statement Earrings
If you're accessorizing your evening looks, one of the most on-trend ways to do so is with a big pair of earrings.
Make a dazzling addition with statement earrings in varied designs.
Pearl Power
"Pearls are always appropriate" and that seems to be a statement that many designers agreed with this season.
You can see the fashion shows, red carpet events, and the internet full of interesting pearl jewelry pieces, clothes, and details.
Silver Accessories
For those with cool tones to their skin, it's time to rejoice. While gold jewelry that is reminiscent of the '80s era Dynasty has undoubtedly been an exceedingly popular jewelry trend for the past couple of years, it seems that for the fall 2021 jewelry trends, silver has been the metallic of choice. you may check our collection of Silver Plated Pendant Sets
Floral Accessories
Who doesn't adore flowers, even in the fall and winter?
floral elements proved that they are here for the fall as a sign of both optimism and hope for the future. So clearly, there is no reason to stew in darkness this season since there's all these blooms.