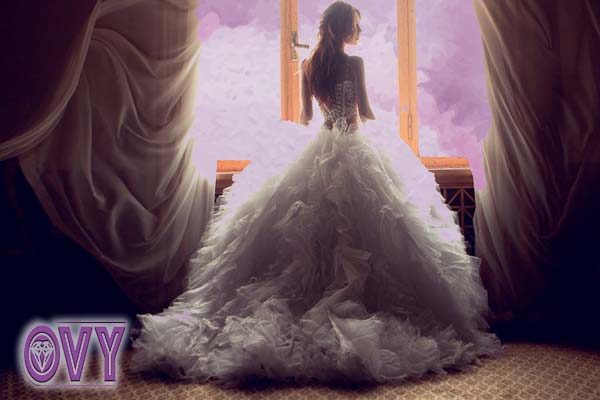 You tend to sometimes overlook few of those accessories while planning for your wedding.
When thinking about what you're going to wear on your wedding day, the first thing you think of is your dress. But your dress is only one part of your bridal look. There are so many options for bridal accessories to complete your stunning fission. We put together this accessories checklist so you can go through all the options for what to wear on your big day.
Hair Accessories for the Modern Bride

Modern brides have so many options for hair accessories. It's so hard to choose which one is right for your style! There are tons of options when it comes to modern bridal hair accessories. When thinking about what you're going to wear in your hair, you must think about your hairstyle as a whole. How will a hair accessory fit into your dream style? Let's think about some wedding hair accessories that will tie your look together on your wedding day.
Bridal Hair vines
Simple bridal hair vines will add some sparkle and flair to your wedding day. They can even compliment your wedding jewelry. They are the perfect finishing touch on a modern and sleek bridal hair look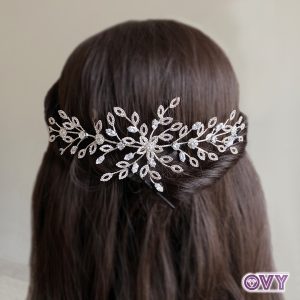 Head Pieces and Headbands

From headbands to a bridal crown, going for a statement headpiece can change your entire look. If you're wearing a minimalist wedding dress, adding a statement hairpiece can give you a high fashion bridal look. Hairpieces and headbands can also be simple and minimal, and to give you just a little extra sparkle.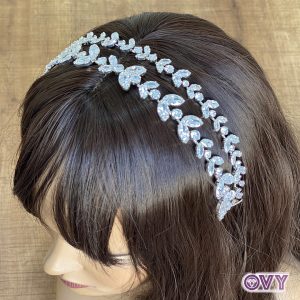 Bridal Hair Combs

Hair comb and pins have been in trend for longer than you know and are available in the prettiest designs you can imagine. Just like a tiara, these hair combs can be found embellished with rhinestones and gems in different shapes and sizes to decorate your hairstyle. Such hair accessories can not only be used to decorate a hair bun, but also braids, half tied hair, and other hairdos. Its elegance cannot be defined in words as it makes you look simply astonishing. This accessory is a must for all brides.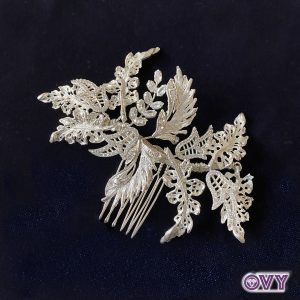 Bridal Wraps

Even though your wedding day is during the summer, you could not forget that on some summer evenings the weather can get chilly.
Some brides think that if they add a bridal wrap, their look will be compromised. This is not true, as many bridal wraps options can add the touch of personality your wedding dress needs. And it also protects you from the cold and chilly evenings. Bridal jackets are best suited for weddings that take place during the winter or late fall, while bridal shawls and capelets are for spring and summer weddings.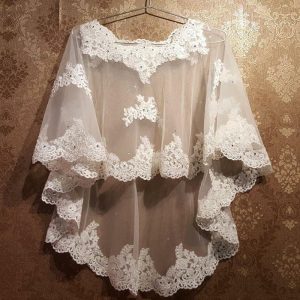 Staple Jewelry for Brides
There are some pieces of jewelry that are absolute staples for many brides. What you'll wear on your wedding day will depend on the style of dress you have chosen, and what you're comfortable wearing. The amount of accessorizing you do is based on your personal style and comfort level.
Of course, you need to decide upon the jewelry you will be going to wear on your wedding day, apart from the wedding ring, that best fits your look. "Keep in mind that if not chosen carefully, the jewelry can ruin your look. For example, necklaces do not fit every wedding dress design, and instead, they go best with strapless necklines", says Brandy Hale, the social media expert at a magazine for brides.
The same is valid for bracelets. Be careful not to overcrowd your look. Go for a simple, yet sexy, stunning, and romantic look completed by a limited amount of jewelry that can make the difference.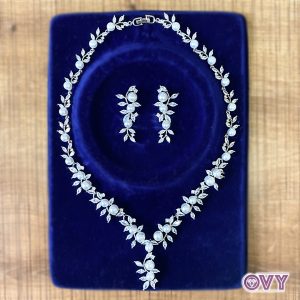 Bridal Gloves
Even though bridal gloves are not so trendy as they were a few years ago, there are still many brides that choose gloves as an essential accessory on their wedding day.
For example, if you are looking for a vintage look, you could go for lace gloves. If you want a more traditional look, you can choose cotton or satin gloves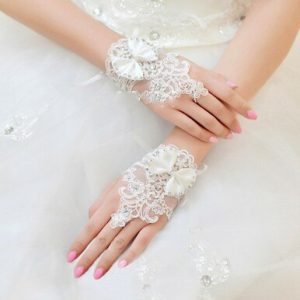 Bridal Bouquet
When it comes to wedding florals, few things are as iconic as the bridal bouquet. It's one of the aspects of a wedding brides love designing most—and many brides opt to press or dry their bouquet after their big day is over, ensuring they can hold onto those precious petals for years to come.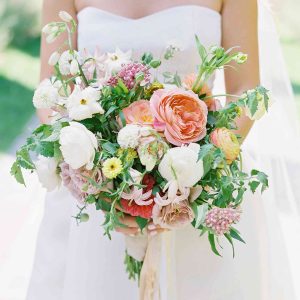 Bridal Shoes
The shoes are very important for a bride as they must both look wonderful with your dress and be kind to your feet throughout a long day. Your wedding day will be full of ceremonies, activities, and in the end, the reception where you party with all your guests.
A long day ahead requires some comfortable shoes that at the same time complete your wedding dress. Even though your shoes will not be visible most of the time, especially if your dress is long, you could go for a pair of elegant shoes that are appropriate for the wedding venues too.